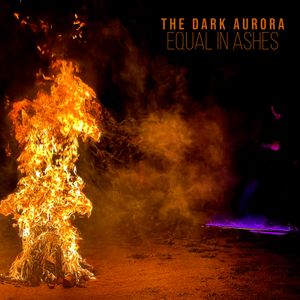 I've wanted to make a Hard Rock record my entire life. As the spring of 2020 began to drag and my 50th birthday appeared on the horizon, I realized that "my entire life" was, probably, more than half over. That realization was enough to get me to set down my acoustic guitar long enough to call Matt Kirkwold. Matt and I have been involved in multiple musical projects over the years. I knew that he could help me create the kind of aggressive music I had long hungered to let loose on the world. He is, quite simply, a creative genius without boundaries. Matt suggested we bring in another producer/songwriter named Ian Combs, a young man with a long pedigree and deep well of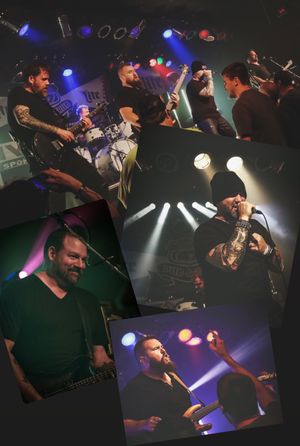 dark ideas. For nearly a year, the three of us wrestled with a big glob of clay. Slowly, fully formed songs were born from that blob. A couple of our creations have oozed out over the past two months, but Equal In Ashes marks the first wide release of a single from our new band.  Yes, during our journey we added Chris Morley on drums and Gary Pahl on guitar and became The Dark Aurora. There are many songs to come and many shows to play, though none of us truly knows how many of either lay ahead. The journey from that first phone call to this moment has been fruitful and fulfilling. I can't wait to see what happens next. We certainly have more to say. 
Thank you for joining me on this latest creative journey. Your willingness to tolerate the winding road of my mental landscape is greatly appreciated. 
Chris Hawkey 
11.22.21
"Equal in Ashes" by The Dark Aurora is available now on iTunes, Spotify and everywhere you get your music. Music and lyrics can also be found under the music tab at on my website here: Equal in Ashes Single. A special thank you to the to our friends at Cultivated CBD for your continued partnership, support and believing in the message in this song. Thanks to you, we have another great music video to share as part of this single release.
Video Production: BlazeAir, LLC