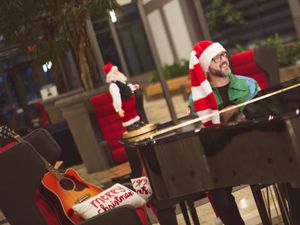 I have some GREAT news this holiday season. Working with the team at Cultivated CBD we've created an all new Cherry Flavored gummy. This is an extra strength gummy version of the Cherry Hill Tincture. And while it was made especially for me, we're now making it available especially for you.  
I've been involved in each step of the process,  learning the art AND science of CBD. Each gummy is packed with 40 milligrams of CBD per slice - twice the amount of a standard Cultivated gummy. Just one gummy per serving, you'll absolutely feel the difference.  
We've also added 22 natural Hemp derived terpenes including Myrcene, Alpha Pinene, Limonene, and more. No artificial flavors, no mood altering additives, Just premium grade CBD and all natural terpenes.  
BUT the best part - a portion of sales from 'Chris Hawkey's Cherry Hill Gummy' will go to Best Christmas Ever (Team Hawkey Holiday) to help families in need this holiday season.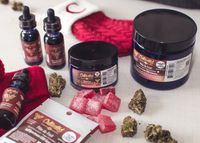 So please Go to CultivatedCBD.com and get free delivery directly to your door. Cultivated CBD - Cultivate a little joy in your life and the lives of others.

Thanks in part to the generosity of our friends at Cultivated CBD, I am also very excited to be teaming up with Best Christmas Ever (BCE) as a Team Captain this year. BCE's mission is to serve families who have fallen upon tough times, through no fault of their own. BCE partners with local leaders and businesses to bless each BCE family with a custom & unique Best Christmas Ever, tailored to the family situation. 
Team Captains see Best Christmas Ever as an opportunity to leave their mark on this world; using their skills and talents, connecting their networks, businesses and communities to come together during the Christmas season to majorly impact one family each Christmas with the Best Christmas Ever. This is where you come in too, follow along, share our posts, join the team, donate if you can. Please visit our team donation page: Team Hawkey Holiday 
Families can be nominated until 11:59pm, November 1st.
To learn more about Best Christmas Ever, please visit their website at BCEmovement.org
Happy Holidays everyone!