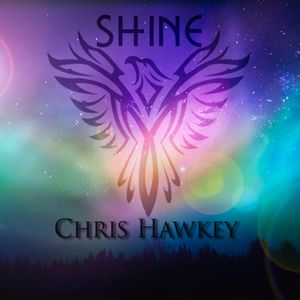 New Album Shine Released
This is an exciting time for me for many reasons. My new album Shine is available online NOW.  Shine is my third solo country album and the first new music since Country Underneath. The first single "Good Liar" debuted on
K102
in October and thanks to all of you, has been doing great. 
 
For the first time in my solo career, I wrote many of the songs on Shine. Other songs were written by some of the top songwriters in Nashville. "Good Liar" was written by Grammy winning songwriter Brett James who also wrote "Jesus Take the Wheel" by Carrie Underwood and Kenny Chesney's hit "When the Sun Goes Down." 
 
Shine is full of songs that speak to me in a very meaningful way and I am so exited to share it with my fans and everyone that has been with me on this journey. The whole album is available now on iTunes and more. 

My hope is that you feel the connection and let the joy Shine upon you.
---
So many people helped make 2016 a great year but I couldn't have gotten so much done, including my new album, without my very special partners -
I'm looking forward to an even more exciting 2017. Thank you all so much for your amazing support.