January 22, 2020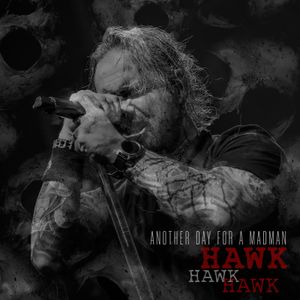 Today marks the first step forward in a journey I've been preparing for for a very long time. I am a fan of Music. All of it. If it's got a hook and some meaning, count me in. I came of age in the 1980s and 1990s when loud guitars and double bass drums dominated both the radio and the TV airwaves. I spent my formative years singing hard rock songs in bars all over the Midwest. I even moved to Los Angeles in the very early 90s to give the Sunset Strip my very best shot. It was A LOT of fun but it didn't work out. Thankfully, I moved back home and started a family and was lucky to carve out this wonderful life I get to live.  Eventually I was able to find my way back to the stage and a new form of country music allowed me to play giant stages all over the world. Which led me to all of you. What a joy. I'm so grateful. The CHB will be back soon and we're hoping to play 30-35 shows in 2020. The full calendar will be released in the near future. 
Through the years, my love of the Hard Rock world has never lessened. My warm up routines always contain the energy and grit of Motley Crue, Metallica, Godsmack, and the like. The new hard rock bands of the 2000s have been reinvigorating the genre and have done the same for my interest in releasing a heavier record of my own.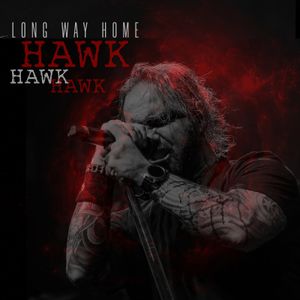 That leads us to January 2020 and the release of my first two solo shots into the Hard Rock Genre.  "Another Day for a Madman" and "Long Way Home" are available everywhere NOW.  These are the first tastes of what will be a full length album, due later this year, which will be released under the artist name HAWK.  Although it is my hope that fans of my North Country style country music will also like these songs, we felt it would be better to separate the two projects to prevent any confusion. Plus, the two different entities deserve to live on their own.  And they will.  The HAWK project will feature a completely different group of musicians. I can't wait to take the stage with them and play these songs live for you. I am hoping to play 10-15 shows as HAWK in 2020. Please stay tuned. 
So, here we go. HAWK has taken flight! I hope you enjoy this side of me.   
The knee is rehabbing well and each day I wake with the determination to get better so that I can get back out there with you all.  Our moments together mean so much to me.  Here's to a million more. 

Hawk
iTunes Links: 
Another Day for a Madman - Single by HAWK
Long Way Home - Single by HAWK